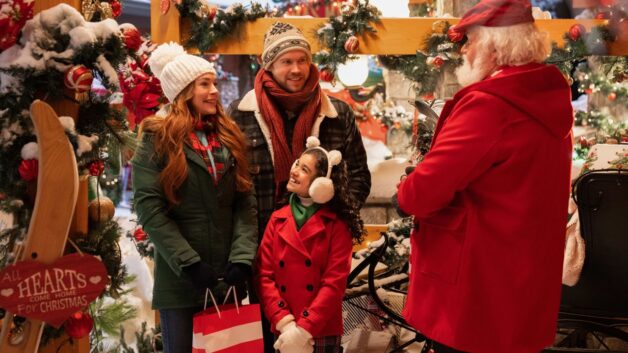 Netflix has added the Christmas movie 'Falling For Christmas', starring Lindsay Lohan and Chord Overstreet.
Spoiled hotel heiress Sierra Belmont has been newly appointed as "vice atmosphere manager" at her father's flagship resort in Aspen despite having no interest in the business. When her influencer boyfriend Tad proposes to her at a mountain top, she suffers a skiing accident, after which she becomes separated from Tad and loses her memories. As the hotel staff at the Belmont think Sierra and Tad are away on a trip, nobody comes looking for them.
As her identity cannot be verified at the hospital, Jake Russel, who found her and whom she bumped into earlier when he made a failed business proposal to her father, offers her a place at his bed and breakfast hotel, the Northstar Lodge. Sierra, taking up the name of Sarah, adjusts to normal life and bonds with Russel and his family. As the hotel is struggling, Sierra comes up with a party to raise funds for the hotel. Meanwhile, Tad gets lost in the woods and finds shelter with recluse Ralph, who takes him to town on foot.